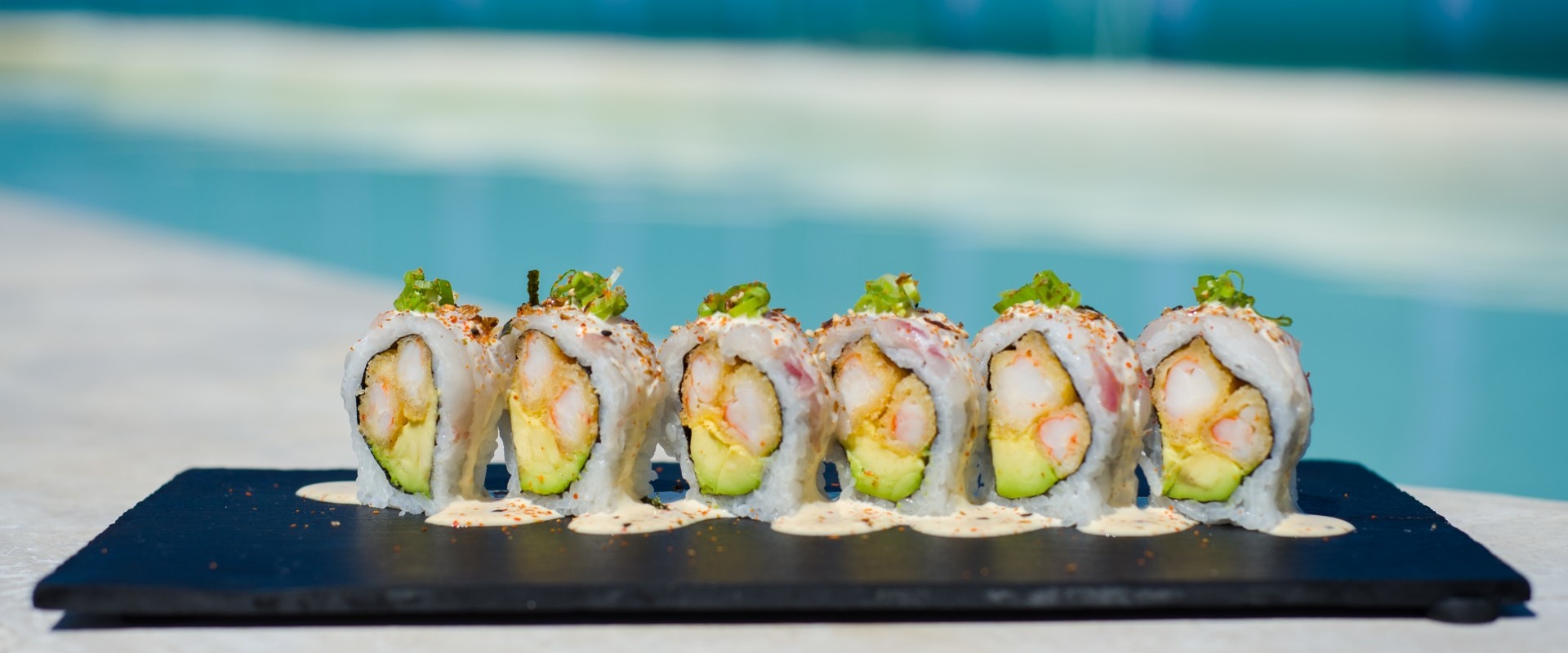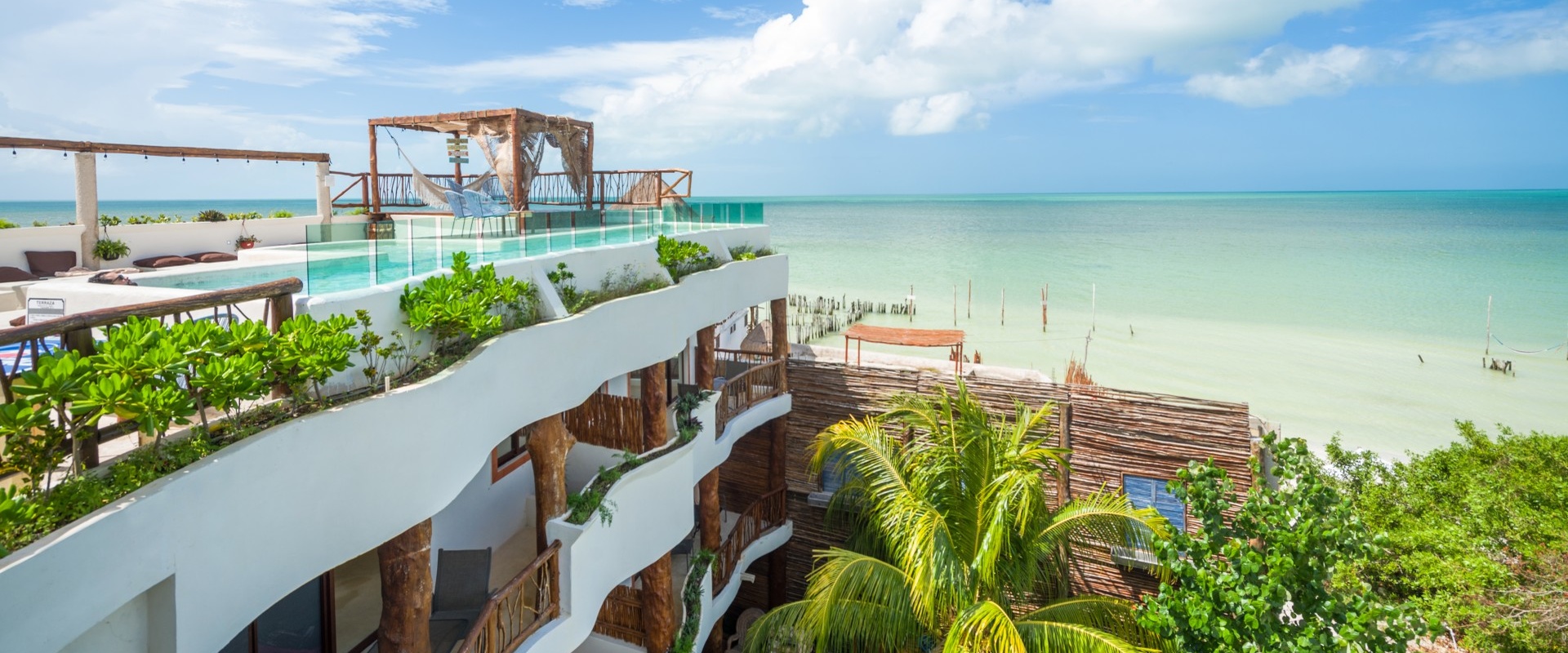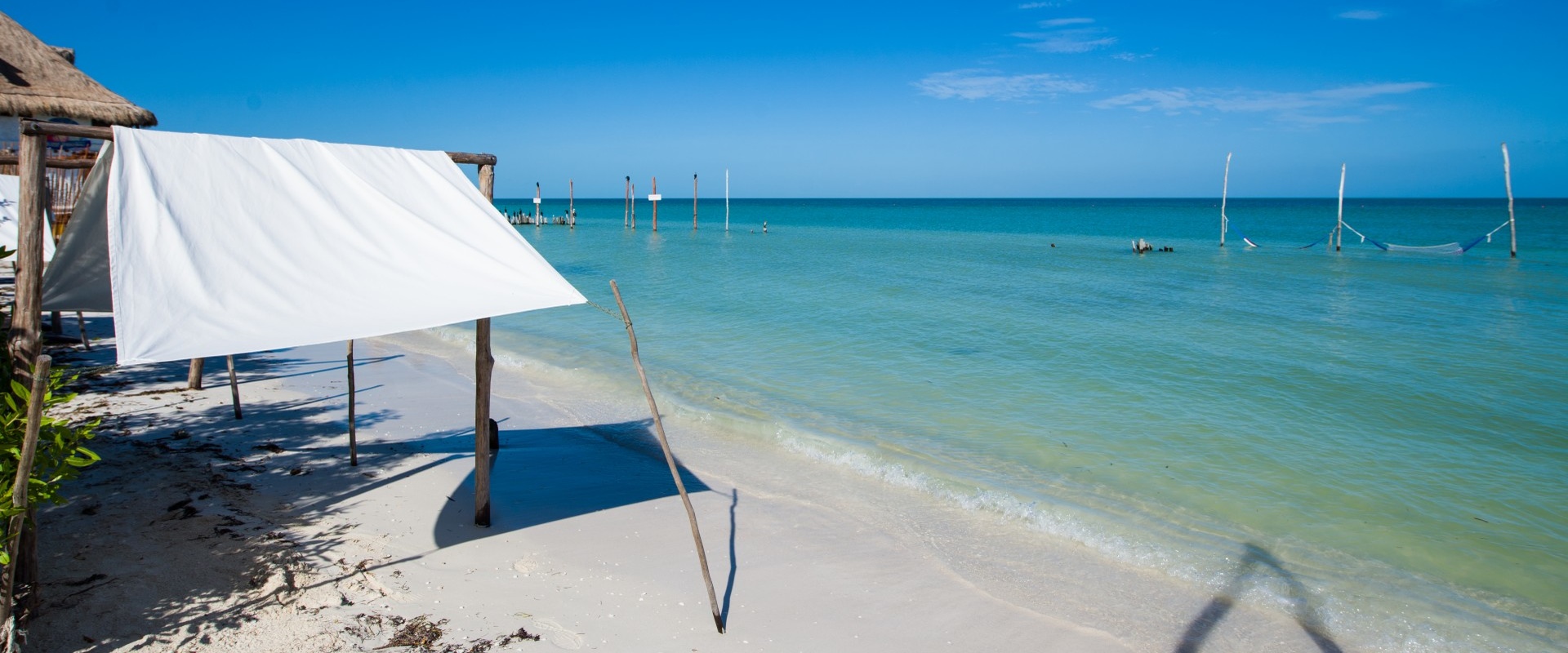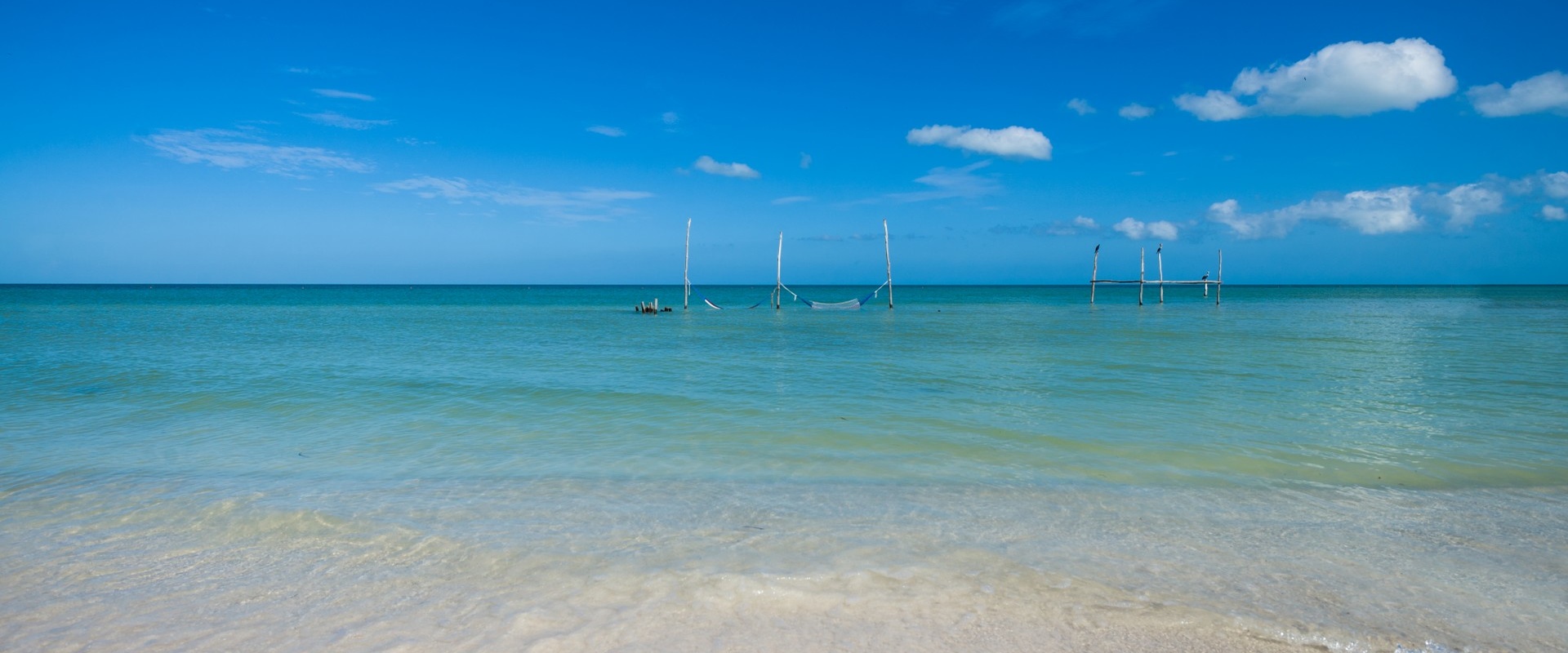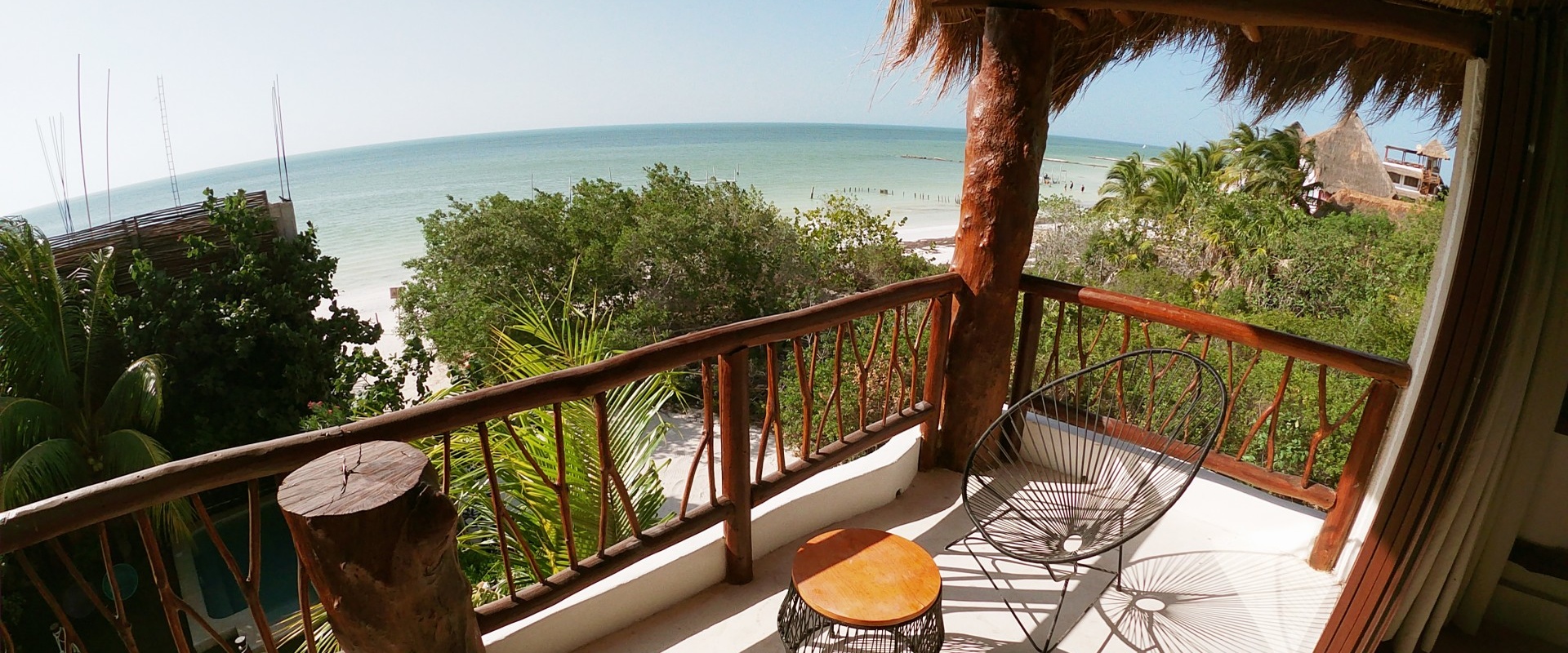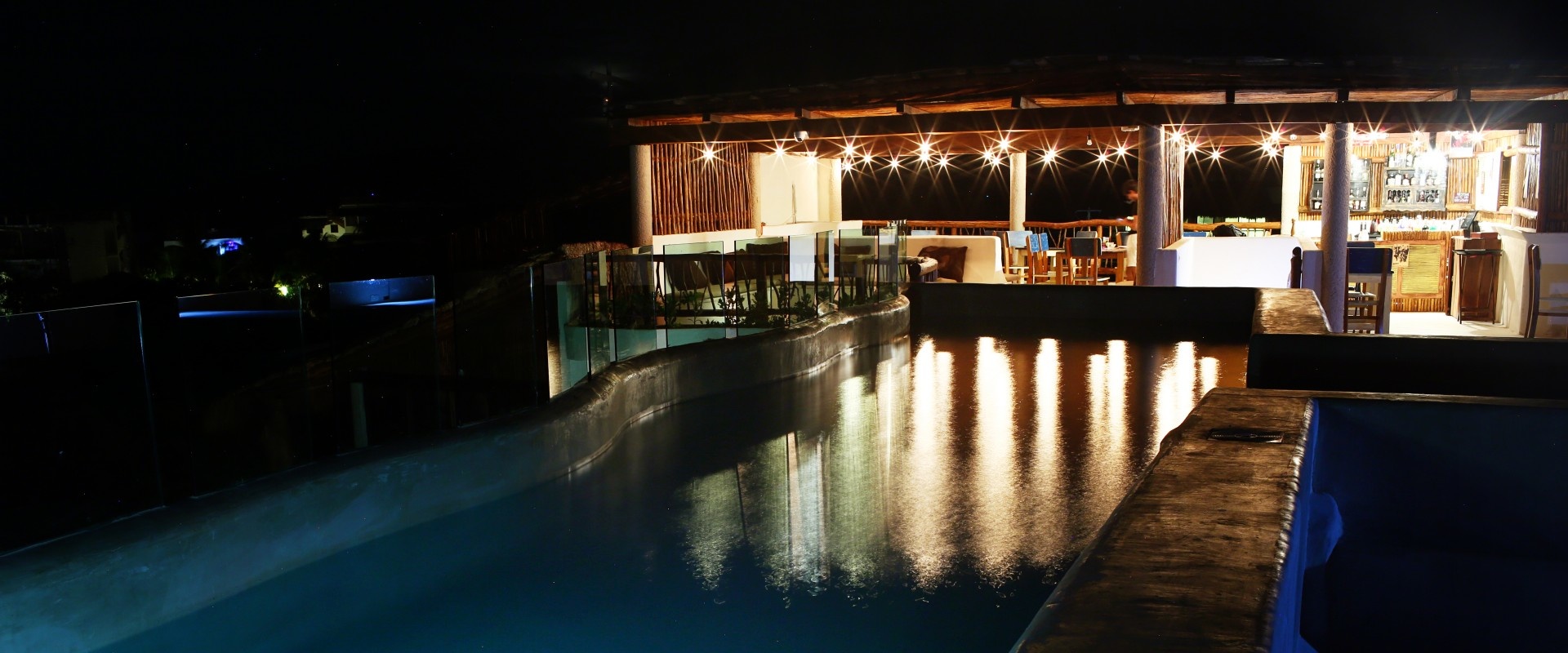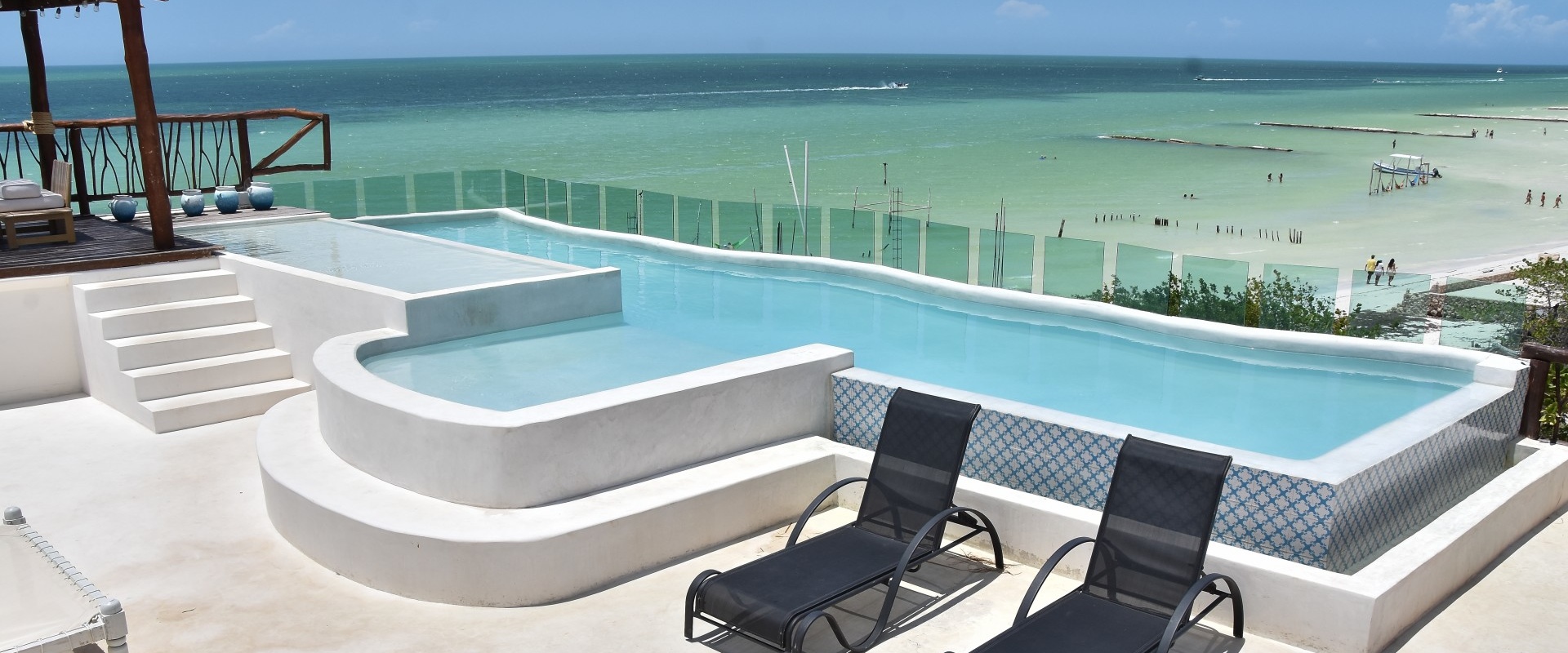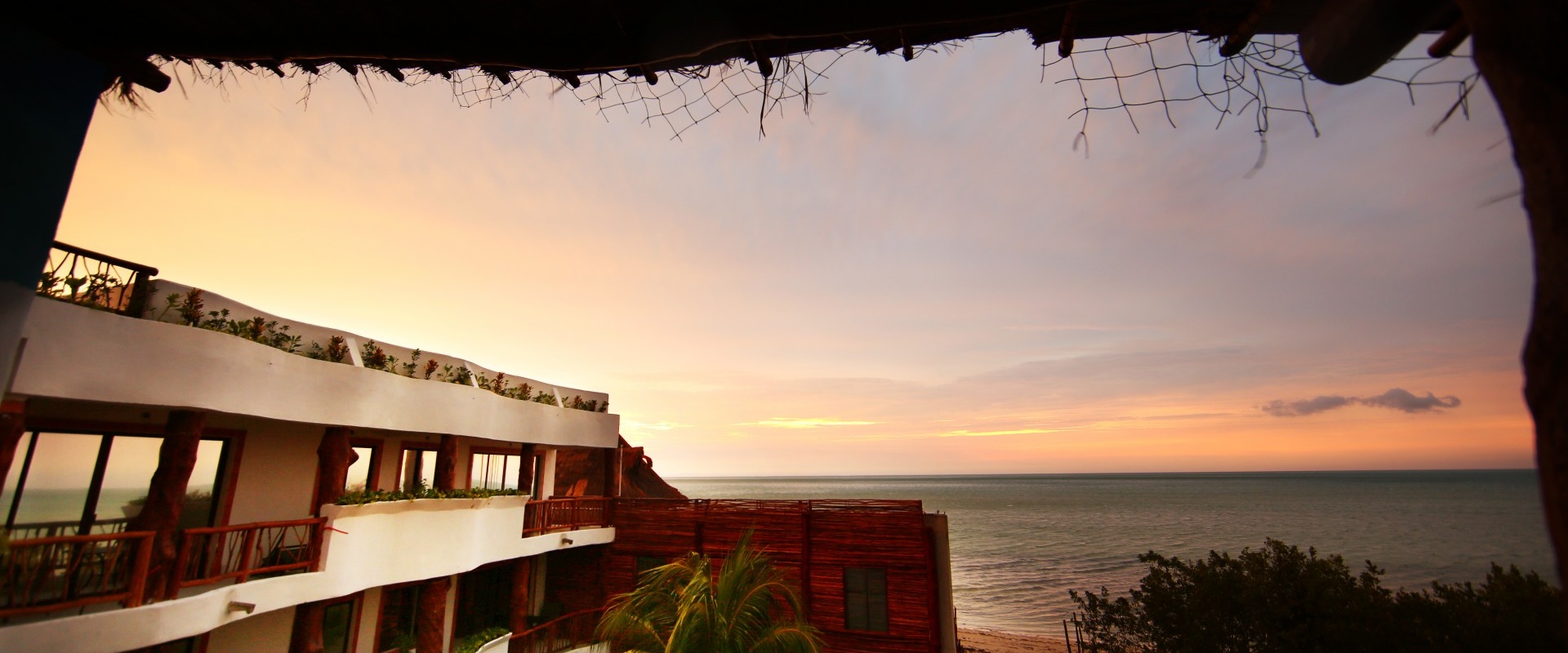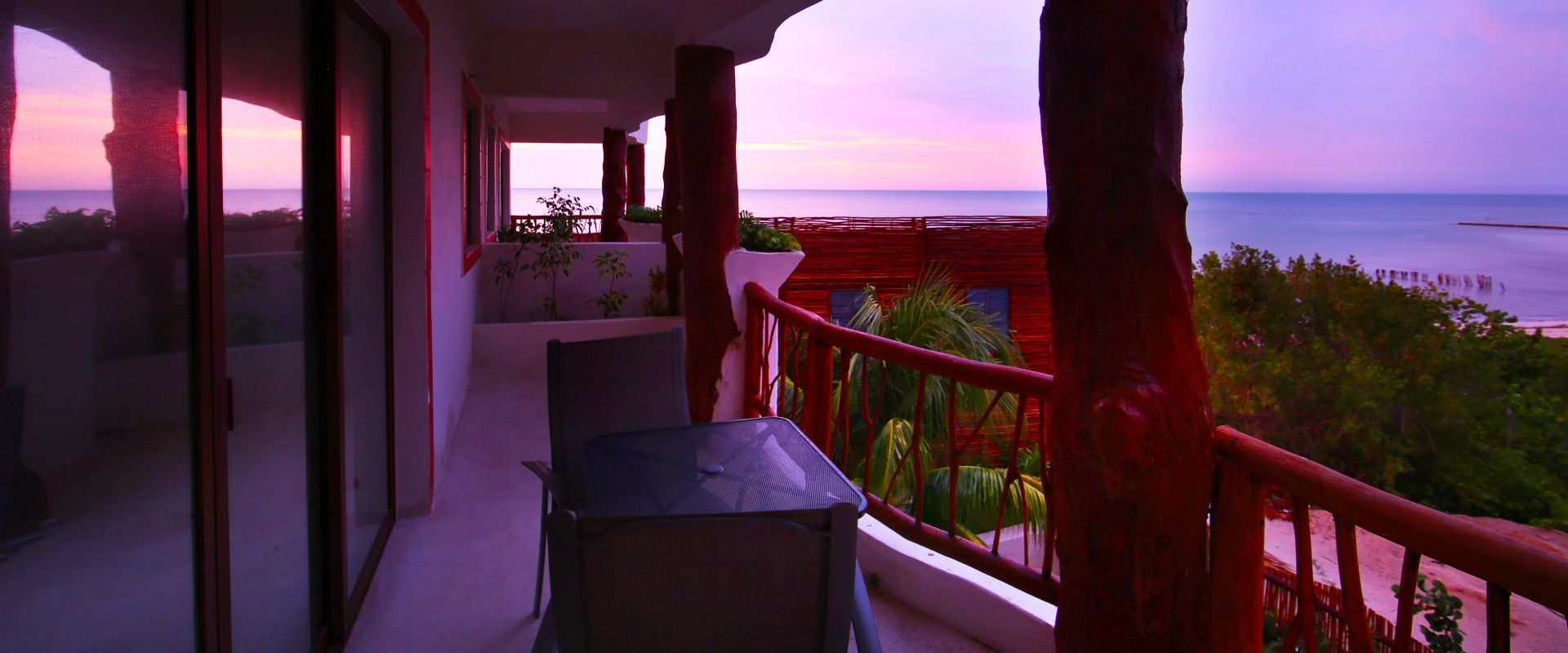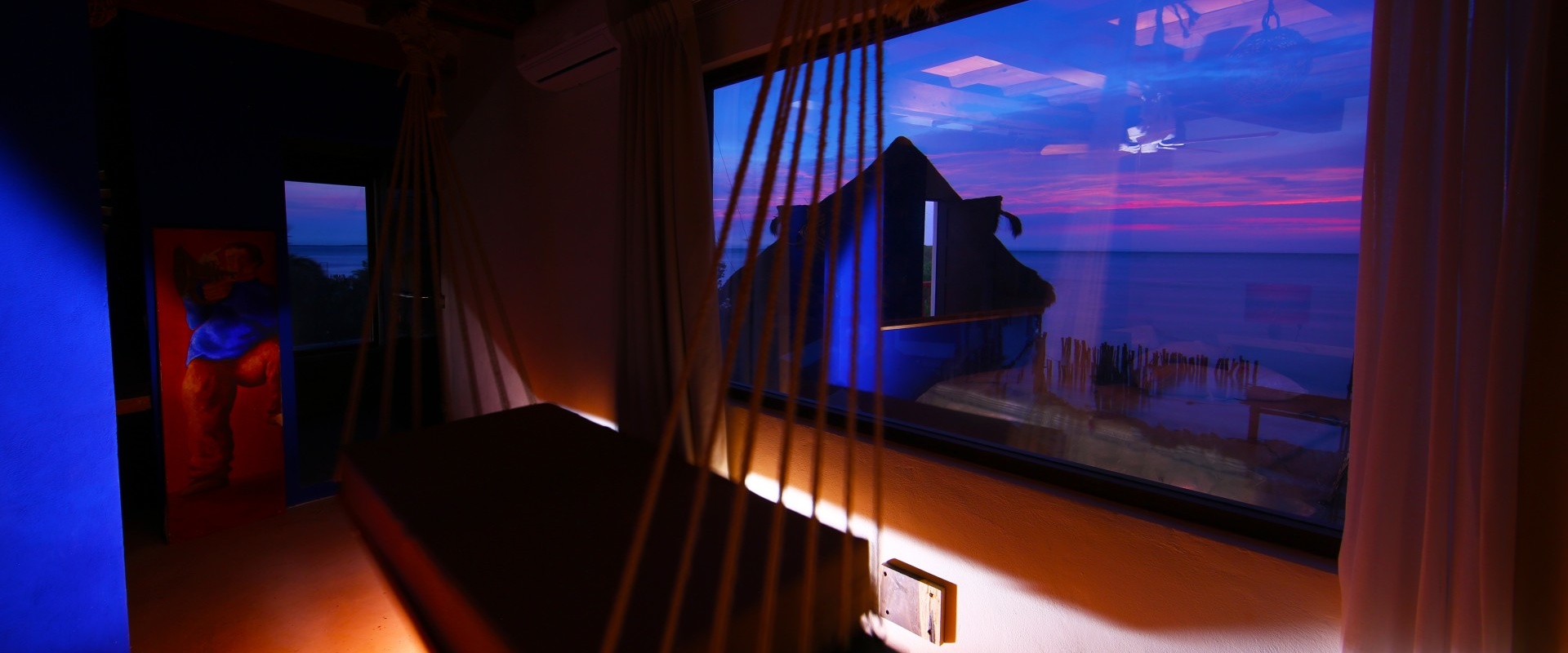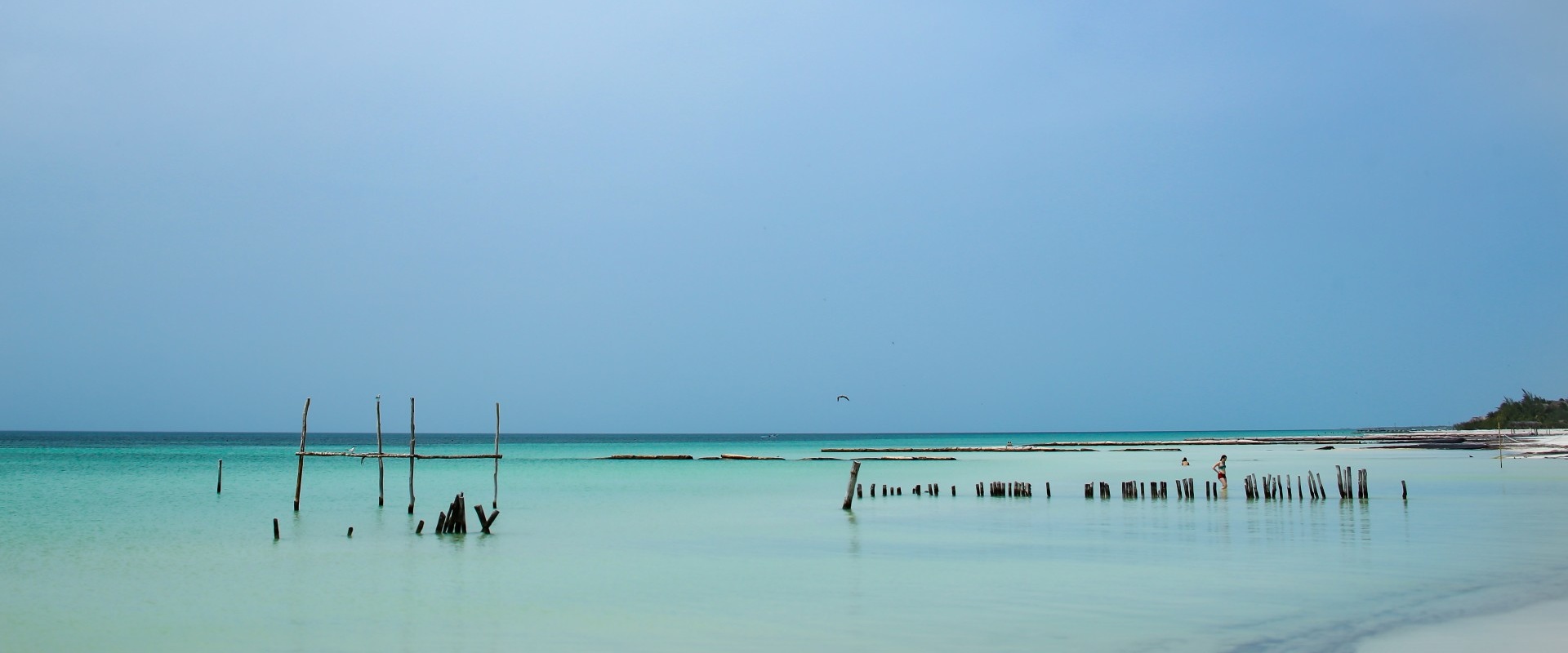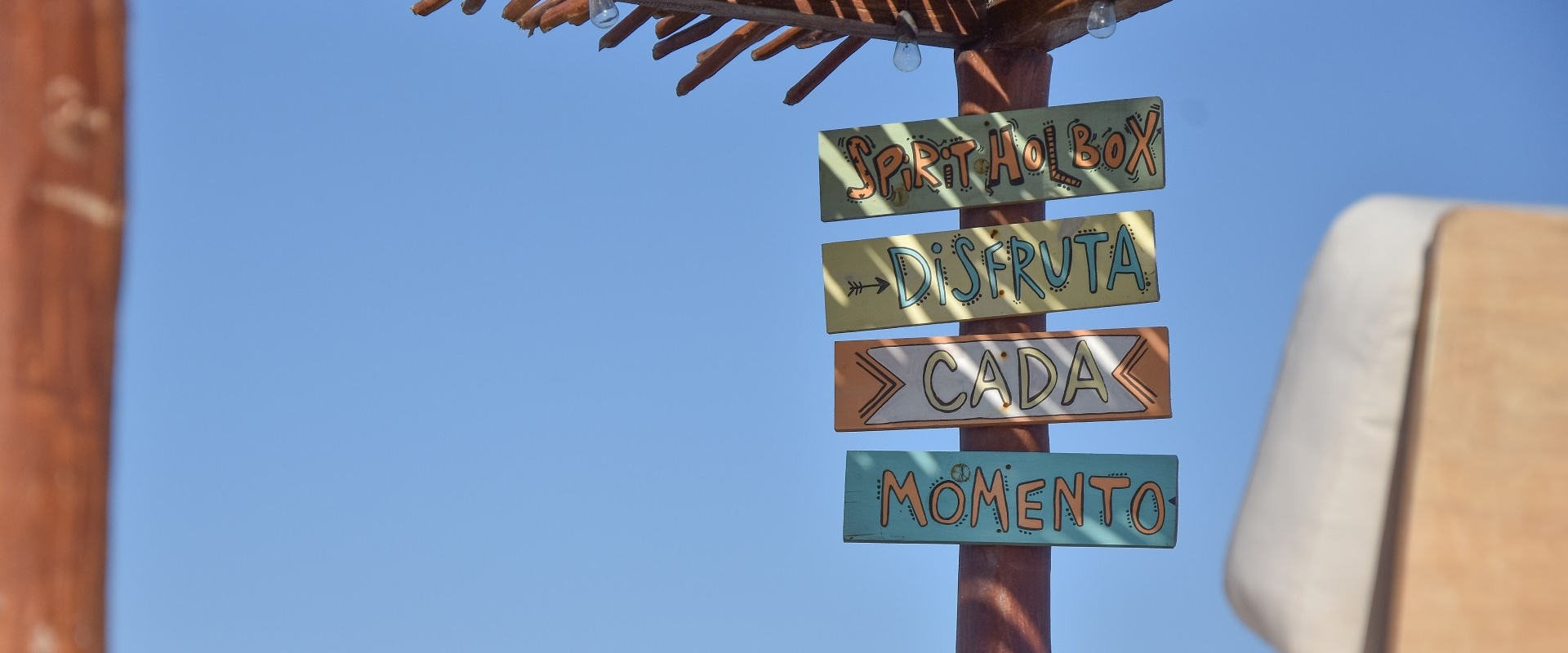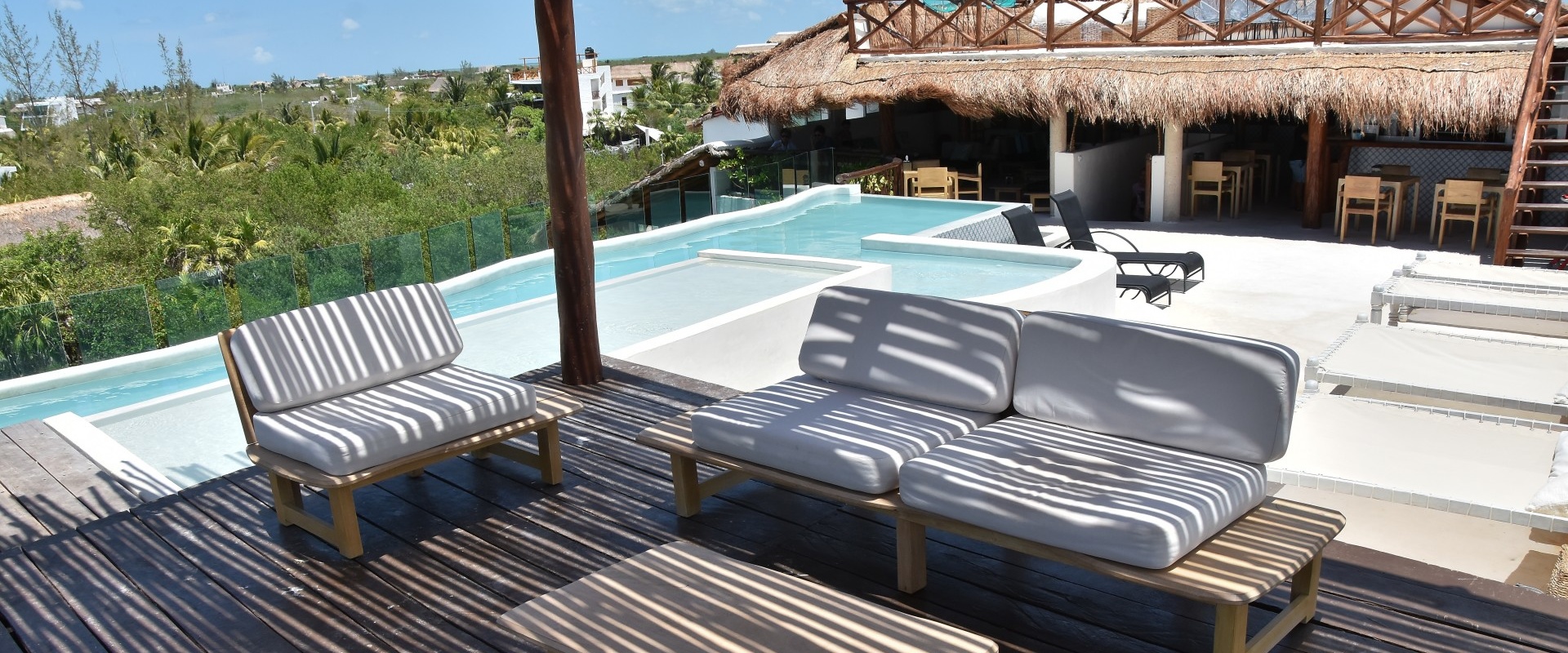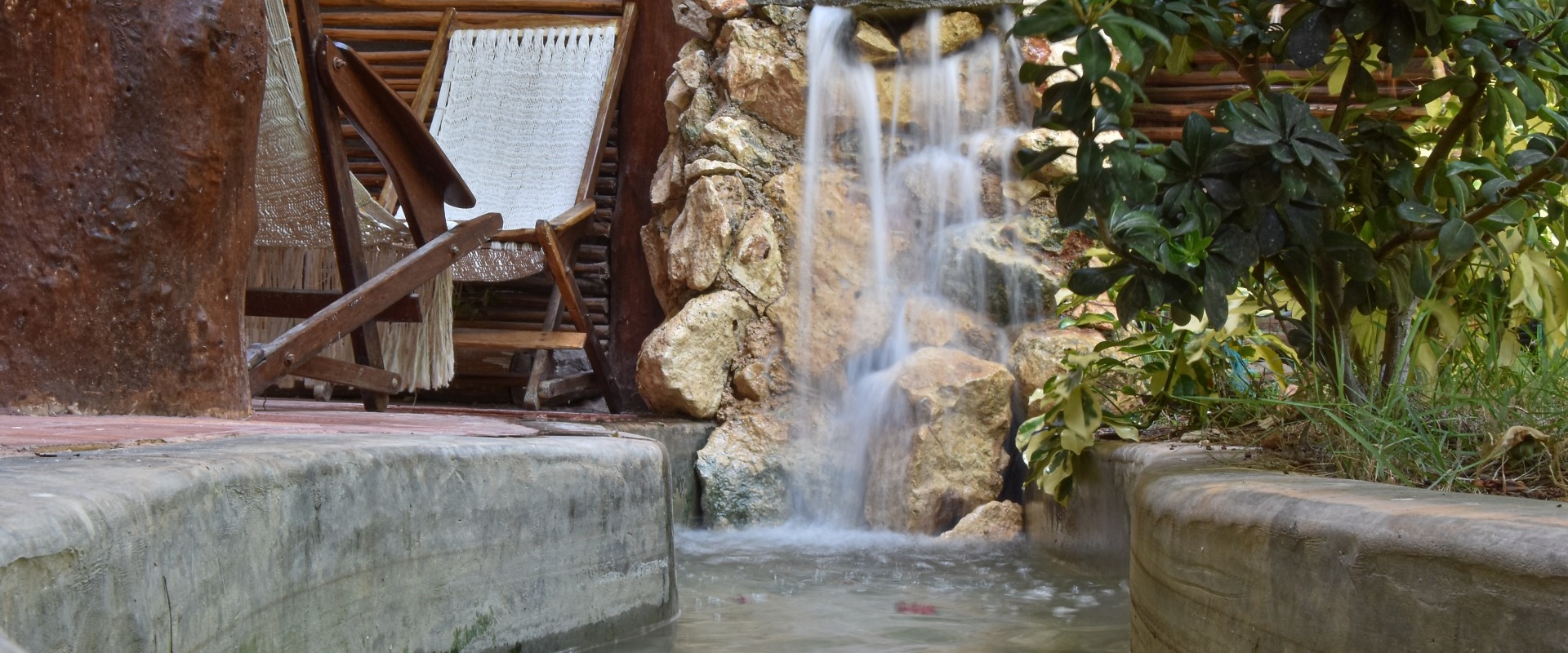 Set close to the Western tip of the Island, Spirit Holbox has the "Best of both Worlds" in terms of location. It is close enough to the town center that you can walk, ride one of our bikes or request a golf cart cabbie to it. Once there, you can shop, dine or just mingle with other tourists and friendly locals; yet, back at Spirit Holbox, you are far enough, that you can avoid the hustle and bustle of the town and enjoy our beautiful beach, pool or terrace, with just the sea breeze, sound of the waves and our attentive staff to cater to your full enjoyment.
Spirit Holbox, was built with an excellent blend of Mediterranean architecture, featuring accents that remind us of the Greek islands and Mexican Contemporary design that takes advantage of local materials, always in harmony with the land it inhabits.
The facilities, the amenities and the warmth of our attentive staff are all centered to provide our valued guests with a once in a life time experience.